Trazando la ruta
Abriendo puertas
La formidable resistencia de la cuerna de los ciervos, siete veces superior a la de los huesos humanos, y la gran velocidad de su crecimiento (alcanzando hasta un centímetro al día en el ciervo ibérico), son hechos que han inspirado líneas de investigación que llevaron a descubrimientos que podrían explicar conjuntamente enfermedades óseas como la osteoporosis y su relación con Parkinson y Alzheimer.Los ciervos padecen anualmente osteoporosis coincidiendo con el periodo de crecimiento de la cuerna, finalizado este desaparece. Hallazgos recientes han permitido descubrir superhuesos similares a la cuerna, pero vivos y no muertos como ésta. Esto podría no sólo alargar la vida de la calidad mecánica de los huesos, sino mejorar la resistencia de un hueso sano, o quizá un día incluso revertir la osteoporosis.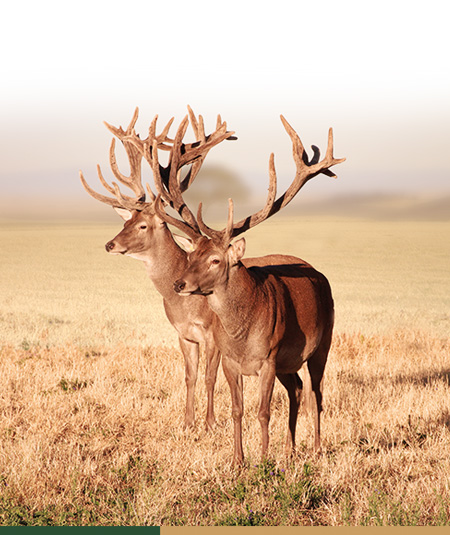 << Coto y granja
Sets up the way
Opening Doors
The impressive toughness of antler, seven times greater than human bones, and the high speed of its growth (reaching one centimetre per day in Iberian deer), are two of the facts that inspired research lines of our team that ended in findings that may explain jointly bone diseases such as osteoporosis and their relationship with Parkinson and Alzheimer.Deer suffer every year transient osteoporosis coinciding with the time in which antlers grow and mineralize. After antler growth, such osteoporosis disappears. Recent findings have led to the discovery of superbones similar to antlers, but alive instead of dead as the former. This may no only extend the life of mechanical quality of bones, but also improve the impact resistance of a healthy bone, or perhaps one day even revert osteoporosis.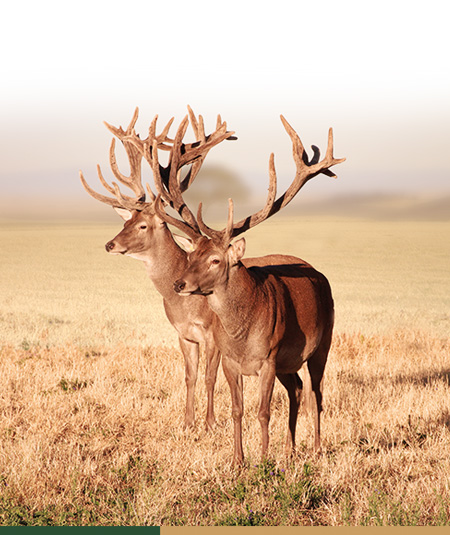 Прокладывает путь
Открывая двери
Впечатляющая прочность оленьих рогов, в 7 раз превышающая прочность человеческих костей, и быстрая скорость их роста (достигает 1 см в день для иберийских оленей) вдохновили наших исследователей на поиск ответов, которые могли бы объяснить появление такие болезней как остеопороз и его связь с болезнью Паркинсона и Альцгеймера.Олени ежегодно в период роста рогов подвержены остеопорозу, который исчезает при окончании роста. Последние исследования позволили открыть суперкость, похожую на рог, но в отличие от рога, живую. Это могло бы не только продлить срок службы костей, но и улучшить прочность здоровых костей или даже победить остеопороз.