Analítica de cuerna

Se han incorporado las tecnologías más punteras, novedosas y potentes para la determinación de la histología, análisis de la composición mineral, estructura y propiedades mecánicas tanto a nivel arquitectónico, como de calidad mecánica de su material óseo. Con ellas se puede detectar, diagnosticar y corregir los efectos de eventuales carencias, asesorando sobre los aportes minerales necesarios en la alimentación que mejoren en el trofeo sus principales características: perímetro, longitud, peso y belleza.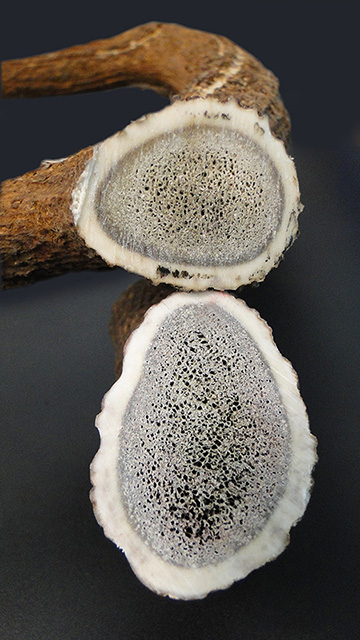 Antler analyses

We incorporate the most advanced, novel and powerful technology for assessing histology, mineral composition of the antler, structure, and mechanical properties both at architectural level and the mechanical quality of the bone material. With these techniques we can detect, diagnose, and correct mineral deficiencies. In turn, this allows to advice on the minerals needed to supplement in the diet in order to improve the trophy in its main characteristics: length, weight, circumference, and beauty.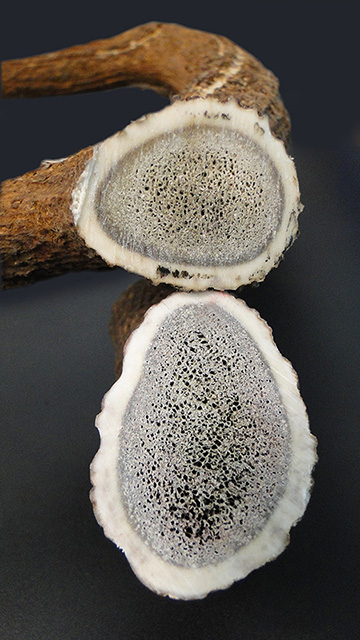 Анализ рогов

Мы внедрили самые передовые и мощные технологии для гистологической диагностики, анализа минерального состава, структуры и механических свойств как на архитектурном уровне, так и на уровне механических качеств костной ткани. С помощью этих технологий мы можем выявлять, диагностировать и исправлять минеральные дефициты, что позволяет рекомендовать необходимые минералы в питании оленей для улучшения главных характеристик трофеев: длины, веса, окружности и красоты.